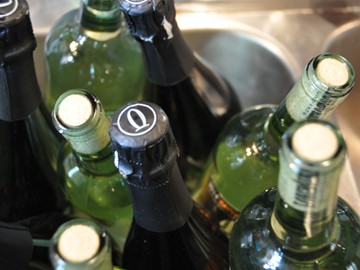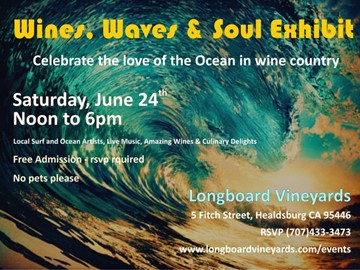 International Surf Day Shin-Dig
On June 24th, come celebrate the love of the ocean in wine country! Longboard Vineyards will be hosting its 12th annual Wine, Waves and Soul Art Exhibit at the tasting room & winery in Healdsburg from noon to 6+pm. This festive event features local artists, live music, surf style merch, surf photography, surf movies with food and wine for purchase. All ages are welcome, but no pets please. Must have a valid I.D. for all wine purchases. Admission is free with RSVP ticket. Call or Click.....Mahalo!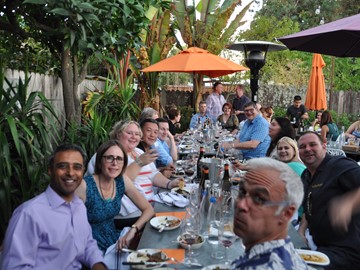 2017 Wine Club Ship Dates
We hope you all enjoyed our 2016 selections.
Endless summer Club - Next shipment is the second week of April 2017.
Next Ohana & Kahuna wine club shipments are in late October 2017.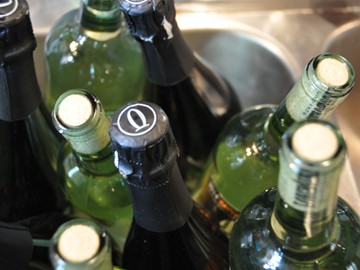 April Wine Club Pickup Party
Officially the gathering for our Endless Summer Wineclub Members but ALL wine club members are welcome as we have some new releases for all to taste.  Saturday April 8 from 4 to 6 PM
Library Wine Tasting - April 29th
Join us to a journey back to explore how wines age, some from great vintages and some from challenging ones.  This is a rare opportunity to take a peek into the how winemakers develop a style and hone their skills.  Limited seating.  Call to reserve space and purchase a ticket or buy online.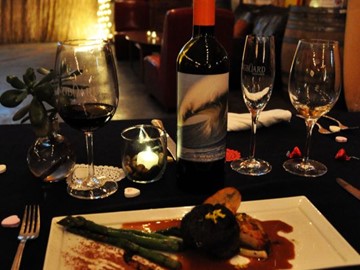 Aphrodisiac Dinner
We teamed up with Matthew Paille from Epicurean Escape to design a 6 course gourmet dinner paired with our wines.  It was a great evening, sorry you missed it.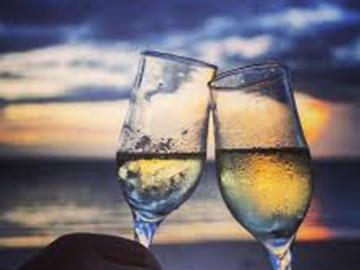 Fun in San Clemente
December 2nd, 2016 - 6 pm till they throw us out...
Oded will be on hand to share wines and harvest stories at the San Clemente Wine Company on friday night.  Reserve your tickets early!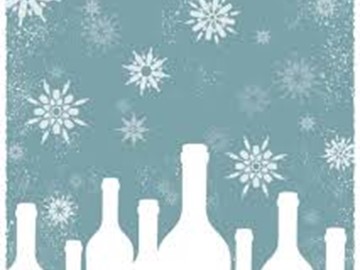 Winter Wineland
Wine lovers had a blast for two days, exploring great wineries in the region, best way to fight the winter blues!
If you missed us in 2017, make sure you come in January 2018  Details here.